Ulta Lab Tests
Get Started Today – It's Simple and Confidential – No Prescription Needed
You or your pharmacist orders your lab tests, get your blood drawn, and then receive your results on-line.  Easy to use and affordable direct-access lab tests.  Learn more here
---

PharmaSmart Blood Pressure Management
Be Smart!  Track your blood pressure!
Stephens Pharmacy offers the PharmaSmart program to provide the tools to help you track your blood pressure over time, and accurately report your blood pressure results to your healthcare provider. Our qualified pharmacists can also help you interpret your blood pressure results and provide valuable consultations between your regular doctor visits.   Find out more here.
---
YES! Loyalty Club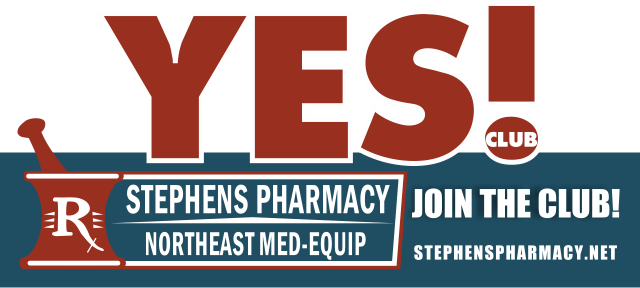 Our YES! Loyalty Club offers enrolled customers the opportunity to earn points on qualified store purchases or enjoy product discounts as defined by the currently active Loyalty Program.  The reward points are converted to a dollar value and can be redeemed at the register during your purchase.  You can enroll at any of our store registers and get your keycard for future use.
---
Photo Kiosk

Instant photos created from your cell phone, cloud storage, camera card or CD. You can choose your sizes, create packages and even order some promotional items customized with your favorite photo! Quick, convenient and easy instant photo processing.
---
Drive Through

Look for the green light! Our drive through window is open during regular store hours and offers the convenience of quick drop off and pick up.
---
Delivery
As part of our commitment to serving our community, we offer free delivery service. Call for more information.