Meet Our Staff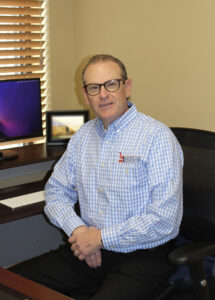 History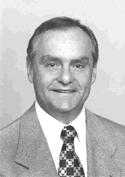 Wayne W. StephensIn 1992, a local pharmacist and his wife, a registered nurse, took the opportunity to pursue their dream of becoming independent business owners. Wayne W. and Judy Stephens purchased the medical equipment department once operated by CVS and their Honesdale predecessor, Rea & Derrick Drug Store. They named the new business "Northeast Med-Equip".
For Stephens, his primary concern was ensuring that those in need had access to equipment that allowed them to remain comfortable in their homes. With the help of three founding employees, Tina Augello, Todd Kinzinger, and the late Joan Spry, Wayne Sr. forged ahead by specializing in the products and services that would allow people to do just that. Founders Stephens Pharmacy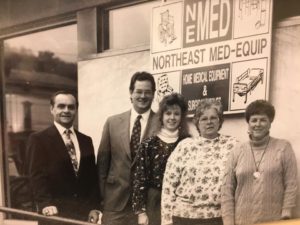 Twenty-five years later, the business continues to grow and adapt to today's complex healthcare environment.
As the young business grew, pharmacy services were added. Initially, the pharmacy served personal care homes, skilled nursing facilities and prisons. By June of 2001 "Stephens Pharmacy" opened as a full-service long-term care and retail pharmacy. The combined businesses relocated to their present location at 1101 Main Street. Expansion seemed natural as both the need for trusted, local pharmacy knowledge and the desire to "age in place" grew significantly.
Their location on Main Street in Honesdale was completely renovated in 2007 when private consultation rooms and an expanded pharmacy were added. In 2011, they launched a sister company known as Northeast Accessibility. The mission of this new company is to provide adaptive services by focusing on home safety as a priority for the aging and for those with limited mobility. Northeast Accessibility now specializes in the installation of specialty equipment including stair lifts, wheelchair lifts and ramping systems.
Last year, Stephens Pharmacy and Northeast Med-Equip expanded their offerings again to include a drive-through pharmacy, additional off-street parking and a full medication adherence pharmacy. With this recent addition, Stephens Pharmacy created a new private consultation area to assist people with taking their medications properly and to provide immunizations including flu, pneumonia and shingles vaccines.
Some may be surprised to learn that Stephens Pharmacy offers services and technology that outpace many of the big-box chain pharmacies. Today, the pharmacy utilizes advanced robotics to assist with medication dispensing which increases accuracy and enhances customer service. Customers can also reorder medications through their automated refill phone service or online at stephenspharmacy.net, both options are available 24 hours each day.
Wayne R. Stephens, RPh. followed in his father's footsteps and oversees the Pharmacy today. "We go out of our way to take care of people", he said. "In many cases, we not only fill prescriptions but we also advocate for our customers, helping them to navigate today's complex healthcare world."
Today, Stephens Pharmacy, Northeast Med-Equip and Northeast Accessibility employ more than 40 local people, many of whom have advanced degrees and certifications. They offer most every home medical equipment product and service available including CPAP & oxygen therapy, compression stockings, mastectomy product fitting, specialty footwear, medical alert pendants and much more. Their full-service pharmacy offers medication adherence, medication packaging, free consultation, delivery, medication flavoring and many pet meds.
While much has changed in healthcare through the years, little has changed in the company's philosophy. "Our goal is to keep the customer at the center of everything we do", said Todd Stephens. "We have a great team that specializes in caring and they help our customers feel welcome and happy. We are very fortunate to work with such a terrific group of people", he added. Today, their team is dedicated to becoming the "front door to healthcare" in the community.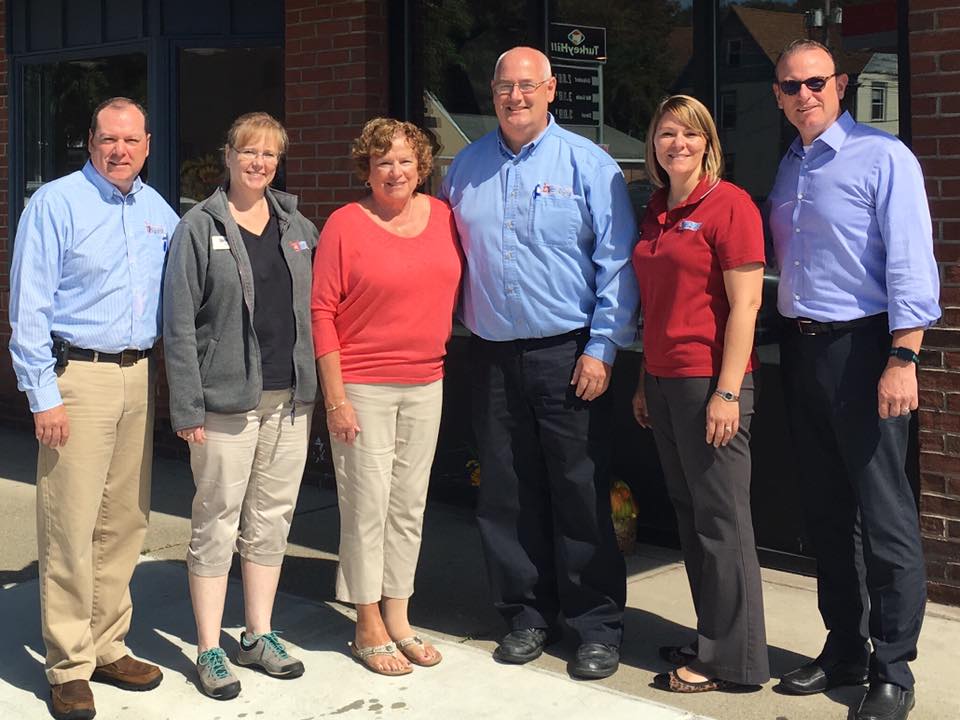 In founding the business, the elder Wayne Stephens' catchphrase was "Find a reason to say YES". He was pursuing his passion of delivering superior medical equipment and pharmacy products and services to the community in which he lived, worked, and raised his own family. Twenty-five years later, that dream is still alive and well as the business continues to grow thanks to their loyal customers and through the hard work of its dedicated staff.
Over the Counter…Preferred Brands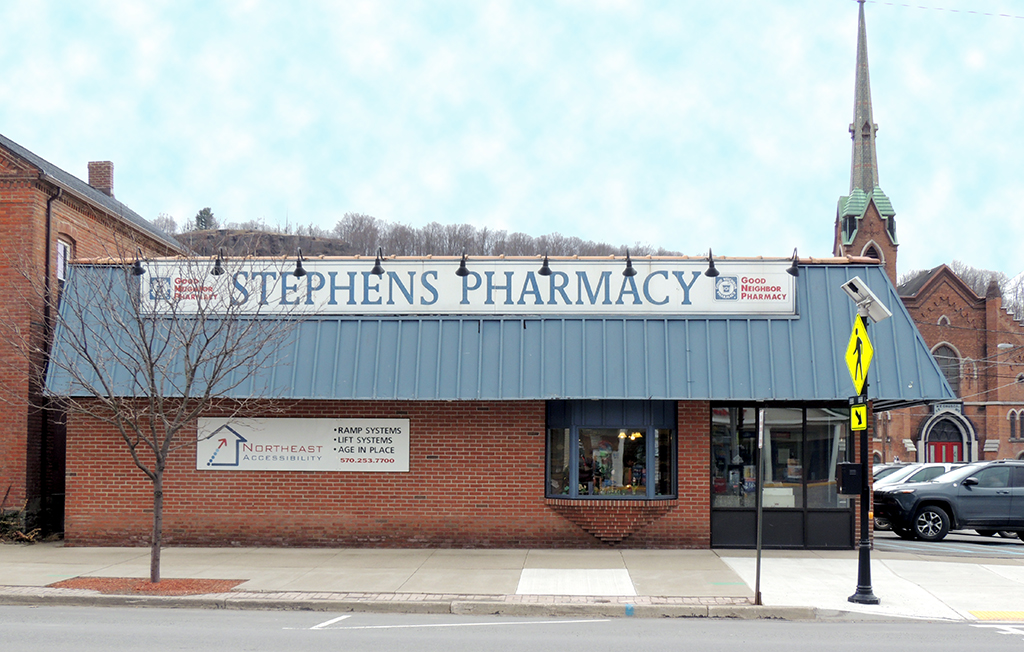 We are glad you chose Stephens Pharmacy for any of your buying needs. Our aisles are stocked with a wide variety of everyday and hard-to-find products…from baby and child care to elder care. We have wound care items, ostomy supplies, post-mastectomy products, diabetic supplies, and much more.
Give us a call to find out if we carry a specific brand or item, our customer service specialists can give you an answer right away! We may even be able to order a special product for you.
We offer so much more than what you see on our shelves! We have a Print Your Own Photo Kiosk for self-service printing of your favorite photos stored in the cloud, on portable media, and even on your social media account!
Looking to check your blood pressure more regularly?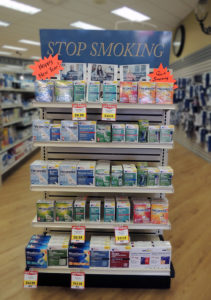 We have partnered with PharmaSmart to offer blood pressure monitoring through our in-store kiosk.